©
All images & poems on this site copyright 2005 - 2009 digital-art-ways unless otherwise stated.
All rights reserved.



New fractalART fractal art gallery with regular updates.
Created June 2007. Visit http://www.zazzle.com/fractalart* or just click on the link below.
In association with Zazzle.com





2D and 3D free desktop wallpaper gallery introduced November 2006.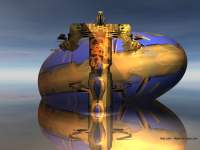 The zazzle Talisbird store is a gallery showing alternative computer art by Anjo Lafin.
Prints, cards and other products can be purchased there. Just click on the link below.




View my site through alternative eyes - get Firefox.



Member of the MOCA NETWORK - MUSEUM OF COMPUTER ART